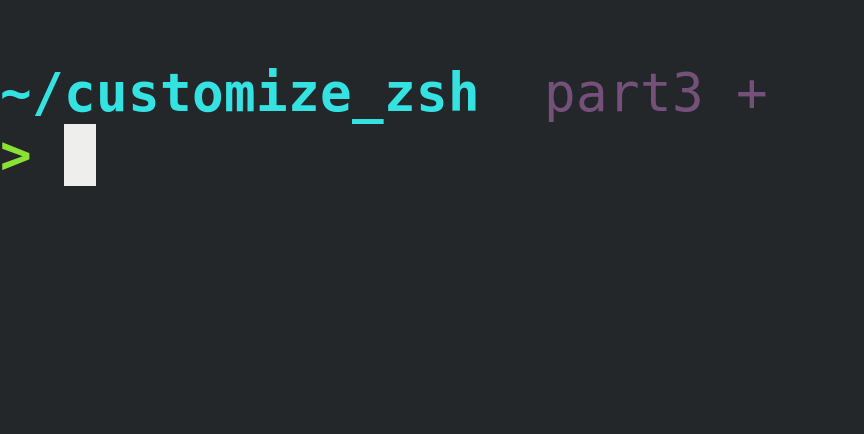 Yes, Oh My Zsh is awesome! That's the first thing I installed when I switched from Bash to Zsh and I used it for a few years.
Past that time, I realized that in my daily use, the only features I was taking advantage was:
I couldn't help myself but thinking that the Oh My Zsh framework was much more than I needed. I decided to remove Oh My Zsh and reset Zsh from scratch, so I could configure and install only the features I needed.
This is a four-part post series explaining how to set up those features on a fresh new Zsh installation:
Customize Zsh Pt.1 - Autocompletion
Customize Zsh Pt.2 - User Prompt
Customize Zsh Pt.3 - Git Info 👈
Customize Zsh Pt.4 - ZSH-z Plugin
---
Git Prompt Integration
Git is shipped by default with a shell prompt customization script called git-prompt.sh that is compatible with Zsh.
The script provides the command __git_ps1 that can be called with arguments returning information about the repository and its status. Calling the script from inside the PS1 using command-substitution, enables real-time repository status in your Zsh prompt.
How to Set Up
And the user prompt is now aware of git repostories!

Your Zsh shell is becoming a powerful tool!

Part 4 explores how to install the ZSH-z plugin.
---
Next:
---
Useful links & references:
---
Footnotes: